I am a midwife who believes that compassion has the potential to transform practice. I was talking to the amazing Sheena Byrom on the phone a few months ago.  Sheena has a deep interest in this too and she (together with Soo Downe) have a book coming out soon which is all about  kindness compassion and respect in maternity care. I think it will mark the start of a real shift of focus in midwifery.
I have long admired Sheena and Soo and eagerly await this book which is pre-ordered! Sheena advised me to keep connecting with others who felt the same and use Twitter as she does – Sheena is a prolific tweeter (@Sagefemme). As I write this blog Sheena is at an international homebirth conference in Prague (#PragueHB14) and is keeping her 5747 followers connected throughout with details of key speakers and presentations from around the world.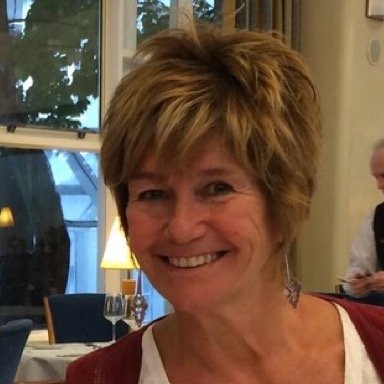 There are many others and I cannot do justice to even a fraction of them here but I will just have to mention @JennytheM (Jenny Clarke) a midwife with a passion for promoting skin-to-skin for mother and baby following the birth.  Also not to forget Teresa Chinn (@AgencyNurse) who started up @wenurses and @wemidwives tweeting communities.
JennytheM
http://jennythem.wordpress.com/2014/10/21/skin-to-skin-and-the-who-checklist-board/
Teresa Chinn at ehi Live 2014 speaking from the Social Media Village
#wenurses #wemidwives (there are #wedocs and others too!)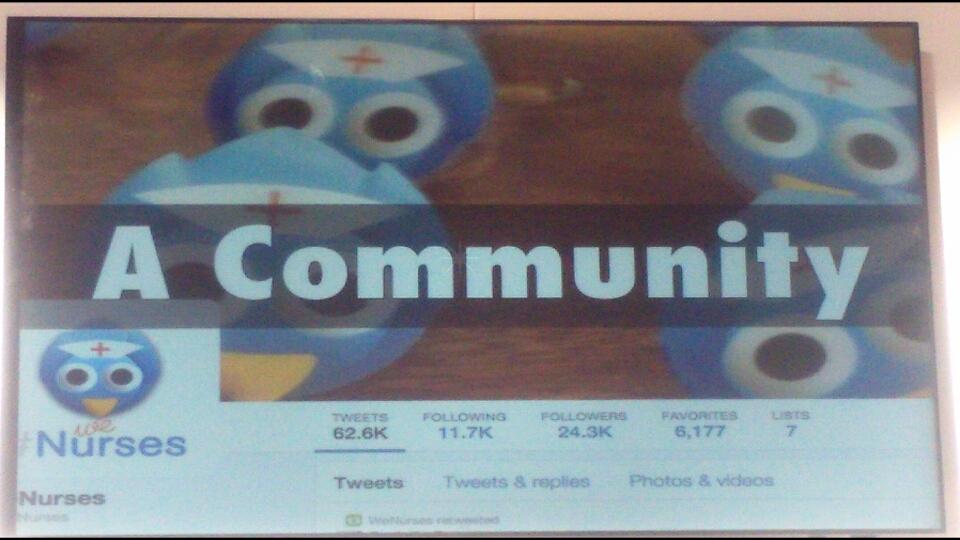 I didn't know how to use Twitter!  I had an account but it didn't seem to make much sense and I didn't think I could say anything worthwhile in 140 characters or less. But I was encouraged by others to have a go. I lurked a bit and then just went for it.  I am still a beginner and learning all the time but I now feel part of a much wider community which includes midwives, nurses, doctors, health service managers, mothers and many others.
Social media has had a bit of a bad image in the midwifery and nursing at times.  This is usually connected to examples of unprofessional behaviour online. It is important to adhere to NNM guidance on this and I think the vast majority of health professionals do.
http://www.nmc-uk.org/Nurses-and-midwives/Regulation-in-practice/Regulation-in-Practice-Topics/Social-networking-sites/
So far what I have seen on Twitter has been professional in every sense of the word. My experience has been one of sharing of ideas and enthusiasm for our work with others. It has been part of my professional development. It provides a broader, national and international perspective. It has provided a real sense of professional support. Above all It has been a compassionate connection. Surely any method of communication that facilitates this is worth taking seriously. I would urge midwives and student midwives to think about using Twitter to feel more connected to a wider midwifery community.
Connecting with others (however you want to connect) in a kind and respectful way is so important.  Why??
Well we all just find ourselves here in the flow of life, trying to make sense of it as Paul Gilbert says in his book The Compassionate Mind.  On this planet, at this time, with this body and brain and genes.  If you think about it – none of that is under our control – it just happened to us. Some people have very hard lives and others are more fortunate. What we were born into was just the luck of the draw.  But at times life has its challenges for every single person.
Kind, respectful behaviour towards one another has huge benefits and that is why it is hard-wired into human behaviour.  Its been an important part of survival on this planet and its one of the reasons we have become such a successful species. Its how we build communities. Communities where we can work and live co-operatively, feel connected, find meaning in our lives, have friends and families and look after each other.  It makes us more than the sum of our parts.
Compassionate connection can be achieved in many ways but I can see that Twitter provides a powerful way of doing it. I am hoping to take learning from my attendance at Compassion Week next week and explore how it relates to three areas of midwifery practice:
compassionate care for the women we support and work with
building compassionate teams to work in
self-compassion
So as I prepare for my journey to San Francisco to attend Compassion Week 2014 I am planning to connect with others in as many ways as I can.  I would love you to be part of that connection by following my blog and following me on Twitter @Dianethemidwife #CompassionWk2014 #compassionatemidwifery