All views are my own
During this pandemic I have been keen to read accounts of midwives and other clinicians and carers experiences. A a midwifery lecturer I am particularly drawn to student midwives' stories and projects like the COVID-19 Cohorts blog on the All4Maternity website have created important platforms for documenting these.
https://www.all4maternity.com/all4maternity-blog/student-midwife-blog/
I suppose that I have tried not to dwell on my own experience as a midwifery lecturer because, in comparison to may other people, we are relatively lucky and, although I have found the situation difficult, there has been a sense that I should not 'moan'. However, over the last couple of weeks I have been reflecting on my own experience and I have been wondering if others are feeling like me?
I guess that is one of the key problems. I do not know how others really feel because we are now more isolated. The university closed back in March and since then, along with all the other university lecturers in the country, I have been working from home. This is perhaps more accurately described as: at home, during a crisis and trying to work. See point 1 below.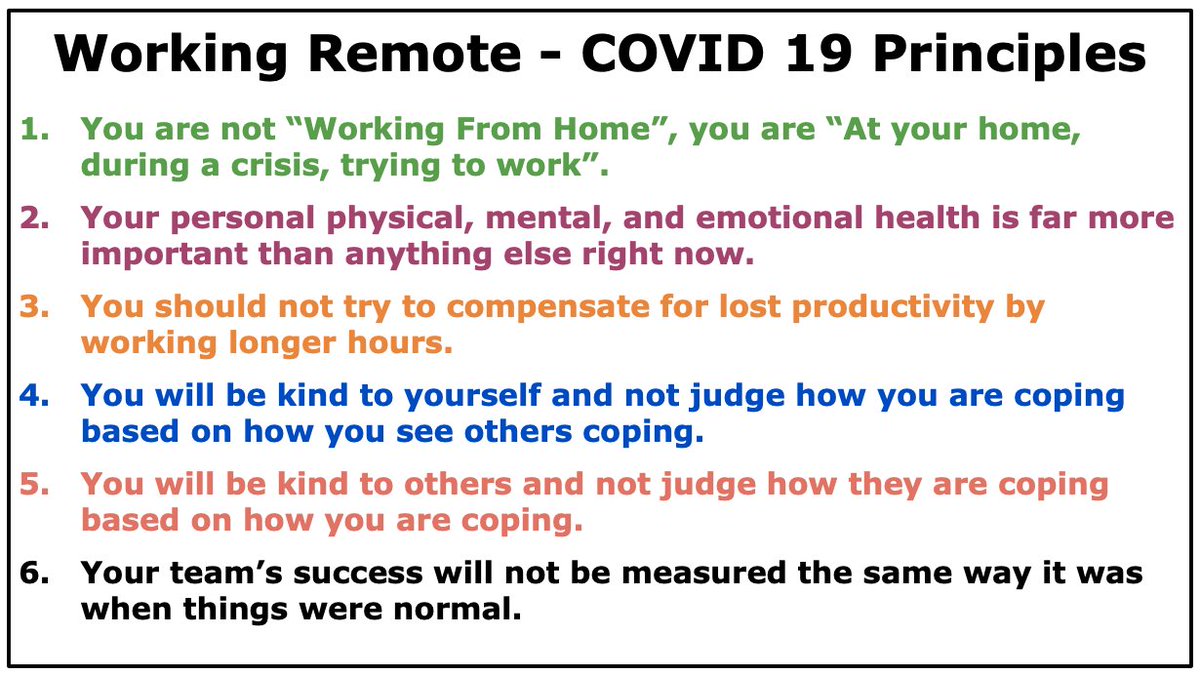 Courtesy @SueAtkins on Twitter
The university I work at closed back in March and I suppose none of us realised at that point that this was going to be more than a few weeks. I for one, left with hardly anything that I would need to continue doing my job from home for (at least) the rest of the year. How I miss all the useful information on my notice board and my shelf of useful journal articles and much-loved textbooks. How I miss having an office that I loved to work in and found it easy to work in.
I quickly set up makeshift office at home where I now prepare learning materials, lecture, guide, support, assess, examine and mark student's work, keep up with the admin and all the other things that are part of my work. Sometimes I sit there from 8am to 6pm and hardly move, which is ridiculous. I also find myself back there dealing with emails etc on days off. It is very easy to do this now that work/home boundaries have been erased. The workload has certainly spread-out to fit all my available time as I have tried to get up to speed and grapple with new technology and communication platforms and find other ways of doing what I do.
But this is not really the problem. For me the problem is loss. The loss of that familiar rhythm of getting ready and going to work, giving it my all while I am there and then going home, feeling tired, but also feeling satisfied that I have done my best.
The loss of real contact with my colleagues; the people who have been such a fantastic source of knowledge and support to me. They are all still available on the phone, but it is not the same.
The loss of real contact and connection with student midwives. This is the reason I do the job I do. Being unable to actually see them in person; to nurture; to teach; to discuss; to see their reactions and to learn from them. Yes of course we are all making valiant efforts to keep doing all these things virtually and that is great up-to-a-point, but it still feels like a loss to me.
I lead and teach on the final module of the midwifery programme: The Midwife as Leader and the students learn about change theories. They are introduced to the seminal work of Kubler-Ross (1969) who described a process of loss which is also applicable to an imposed change. While I am not the first to link this idea to COVID, I have been reflecting on how this now applies to many of us during this period of huge change (see link below).
https://www.psychologytoday.com/gb/blog/love-and-sex-in-the-digital-age/202003/covid-19-and-the-grief-process
For myself, I think I am at the bargaining stage right now and this blog is part of trying to find meaning and reach out to others. I am heartened that the next phase: acceptance may be not be too far away. There have been low points though, as with most people at this time. Some days I have felt very sad and there are still moments when I am very sad.
I am absolutely gutted for the students. Many have been deployed in clinical areas now on new contracts and others have been withdrawn from practice. All have had to deal with imposed change and they are all going through their own, individual process of loss and adaptation. Amongst other things it is difficult for them to have a sense of being a student at university. They too have to study from home with all the distractions and difficulties that come with that. Those who live alone have felt particularly isolated but others with families have been trying to home-school alongside their own study commitments. I know that many of the students have been feeling sad at times. Holding virtual support sessions and tutorials, group drop-ins and discussions has helped but they all have to go through that process of loss and it is painful at times. But when i think what they are going through, I could weep for them. I do weep for them…and, if I am honest, for me too.
They are what keep me going. That and my passion for midwifery. The world needs well-educated, competent midwives, therefore I (and all midwifery lecturers) have to keep supporting student midwives to complete their course, qualify and get on with their careers, despite the pandemic. In this way they will make a difference to women and their families.
The move from clinical practice to education it is often a difficult one. People who know you say: But you loved caring for women, don't you miss the women? Of course I do, but what happened was that the student midwives took the place of the women. Just as my motivation was to support women as they become mothers, I now support student midwives to fulfil their ambition to be midwives.
Midwifery is my passion but I did not become a midwife to sit at home and work at my computer for days, weeks, months on end. But I am doing it because that is what is needed right now and because I have a commitment to the next generation of midwives. It is not easy but I am doing my best.
I would love to hear how other midwives working in education are coping.